[list]First!
First you need to go to an image search engine.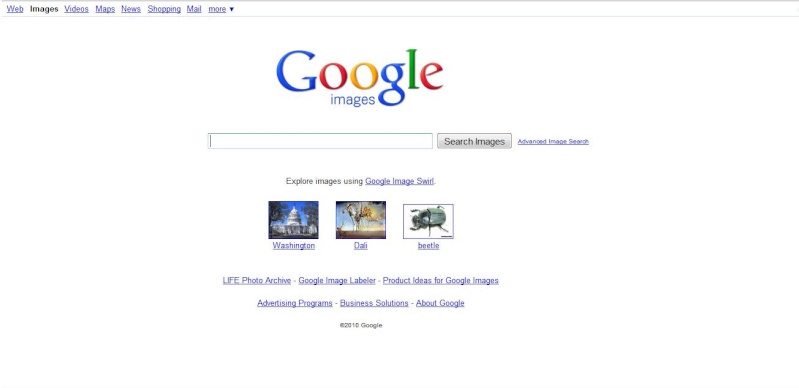 Second!
Then you type in key words for what you are looking for.
I am going to find a neko picture. So I type in "boy neko"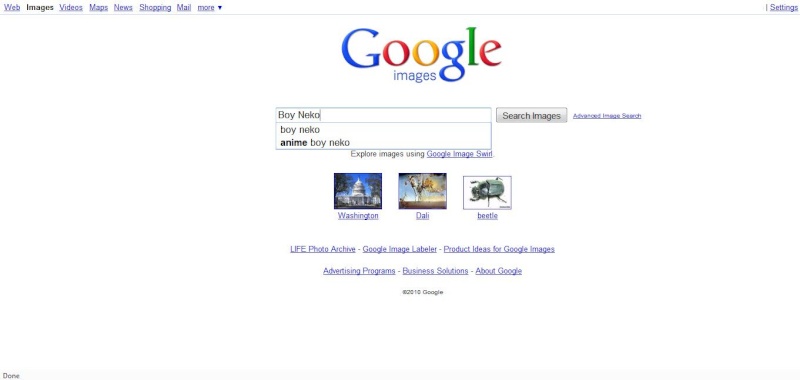 Third!
It gave me the option to search "Boy Neko" or "anime boy neko"
I choose to stick with that and here are my search results.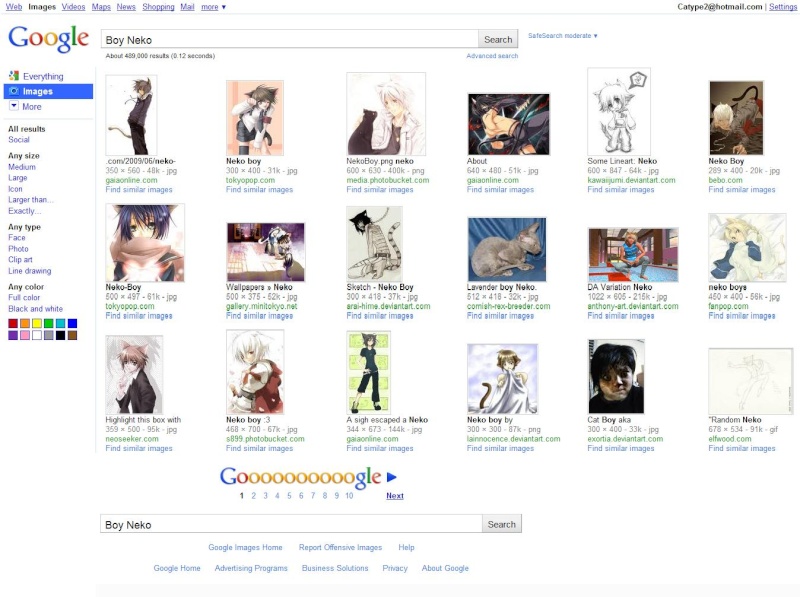 Fourth!
I scrolled down this first page and found an image I liked, but if you don't, go ahead and click to the second page and keep looking until you find one.
Once you find your picture, click on it.
Fifth!
It will take you to the following screen. Click on the link that I have circled in red on my image.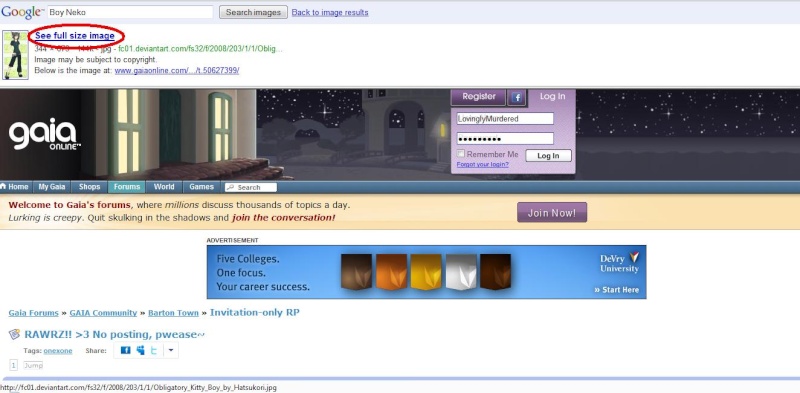 Sixth!
This will either take you to a photobucket page or just the image by itself. If it is a photobucket page, scroll down to Sixth Point Two!
If you have the photo alone, click the address bar, so that the text there is highlighted. Once highlighted, right click and go to "Copy"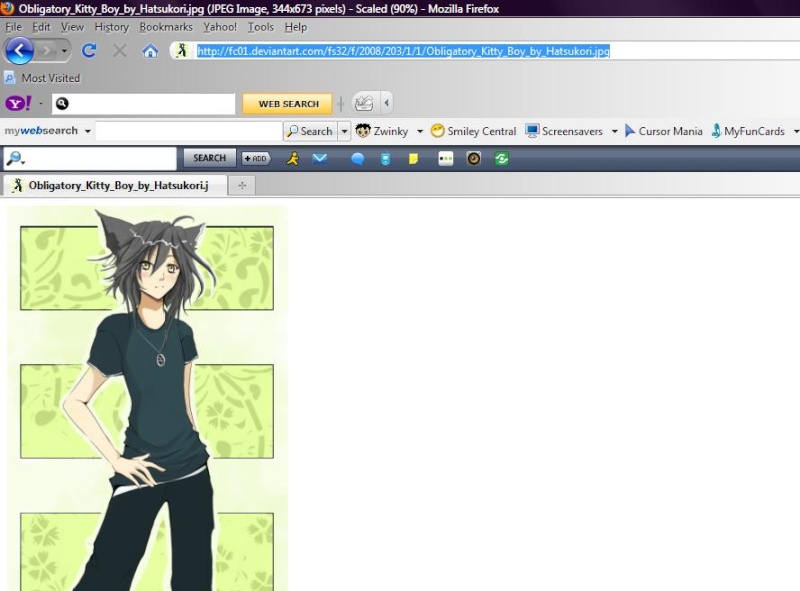 Sixth Point Two!
On Photobucket, once your image loads, place your mouse over the image. A bar will appear at the top with several options. Go to the share option and click it. Do not click on any of the list, just the "Share". A box pops up with a few tabs on it. Go to the tab that says "Get Link Code" and then go down to "IMG for bulletin boards & forums" and highlight the "Full size" and then copy it. Go to your post and paste it where you want the image to appear and you're done!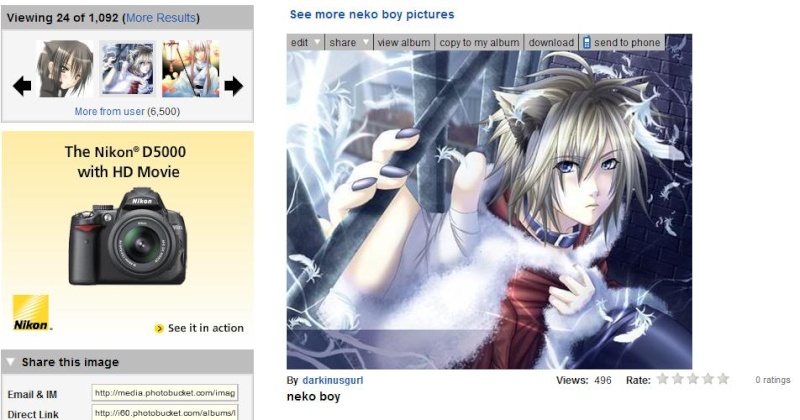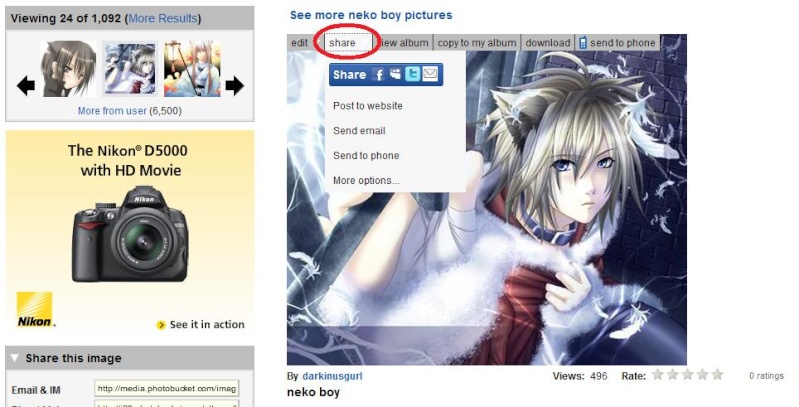 Seventh!
Now, there are two ways to go about this next part. The first way is to simply type: [img.]http://fc01.deviantart.com/fs32/f/2008/203/1/1/Obligatory_Kitty_Boy_by_Hatsukori.jpg[/img.] without adding the periods.
Or you can use the buttons at the top of the post screen. The fifth set of buttons, the second button.
Eighth!
After you click, a box pops up

Paste the address into the box
and then click "Ok"
At the very bottom of your post, a new bit of text will appear.